By Edward Murray
For some time now, school choice has been a hot topic—and honestly, in my opinion, for good reason. I'm a product of government-funded schooling, and I've been a harsh critic of the institution since before I even started having kids.
I Am Not Binding Consciences or Condemning
Now let me clarify as I've done before:
I am in no way trying to condemn or bind anyone's conscience here.
I am in no way saying you are in sin for choosing public schooling, and I am not condemning your reasons for doing so.
I think there are many well-intentioned families out there who attend public schools (I know and have been impacted by many), and it's ok to disagree.
But There are Many Issues to Consider
However, there are many issues (historical, systemic, and immanent) with public-funded schools, and many states are looking for more ways to offer people a way out. Ergo, many families are eager to receive government funding to move into other educational options.
Hopefully, at least at this point, you see the irony of leaving government-funded schools for the opportunity to attend government-funded schools . . .
In short, "school choice" (i.e., using taxpayer state funds to pay for private education [especially homeschooling]) is worth rethinking. To aid you in this process, here are 7 resources on the topic you should consider:
1. Parental Rights vs. Government Responsibility – Where to Draw the Line with William Estrada
(Spotify)
2. ESAs: What You Need to Know with Israel Wayne
(Spotify)
3. Educational Choice vs. School Choice with E. Ray Moore
(Spotify)
4. Educational Vouchers v. Free Market Education, with Leigh Bortins
(Spotify)
5. I Run a Private School and am Against School Vouchers. Here's Why (Article)
6. School Choice and Your Child's Tuition (Article)
7. Vouchers: Sheckles with Shackles (Free pdf)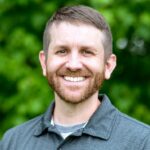 Edward Murray currently serves as Manager of Special Projects & Policy Research for Classical Conversations and The Homeschool Freedom Action Center. He is a native of Augusta, GA, and an alumnus of Reformed Theological Seminary in Charlotte, NC, where he earned his MDiv. He currently lives in Newport News, VA, with his wife and three children.